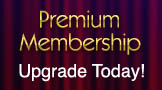 Hi there Valdera

I had a right MTPJ fusion exactly 3 years ago at 53 years of age and I found that the timeframes given by the surgeon to resume normal activities (never mind sport!) were overly ambitious. I had an excellent post operative recovery and minimal pain, but once I started to resume normal amounts of standing and walking (like taking public transport to work, walking around the office or city) I would get spasms in my foot that would literally stop me in my tracks. No way would I have felt up to sport after 12 weeks, even though I got this timeframe as well. Swelling came and went for the first 6 months - even with normal activity. I'd say it took me 9 months to a year to stop being conscious of it.

After the first month I felt extremely frustrated by the fact that I wasn't progressing according to the timeframes I was given after (supposedly) a textbook recovery. I consulted a sports physio in the same group as the surgeon who basically told me to be patient and gave me simple exercises to do at home to strengthen surrounding areas which were having to work differently. I also went to the sports podiatrist who made small modifications to my orthotic through a period of trial and error over several weeks.

3 years on - I still miss the flexibility in my right foot but I can wear heels or wedges of 2 inches or so occasionally. However, I suspect the toe was fused too flat because the interphalangeal joint (above the fused joint, beneath the toenail) feels overworked and gets stiff and occasionally painful. When this happens, I clench the interphalangeal joint (to try and stop it moving too much as I walk) which affects my gait and causes twinges in my knee.

I had a bad day today which is how I stumbled onto this forum. It's interesting to hear other people's stories, because it's the other joint in the big toe that plays up for me. Most times I go along OK but on a bad day I'll still dust off the rocker sole shoes that I would often wear before the fusion to give the other joint a rest.

The biggest mistake you can make is thinking you will restore pre injury function. I'm a bit cranky about mine because the main reason I went to the surgeon was to get a large bony spur removed (that I think I partly caused trying to mobilize my big toe wearing exercise sandals). The joint itself had gone past being painful but I was told that it had to be a fusion as I had no cartilage left and the spur had formed to try and protect the joint.

Hi everyone. It has been really informative reading all these posts. I have always been very active, done lots of dancing from classical, to tap dancing, to salsa. I also worked standing up wearing heels for many, many years. So eventually I had Cheilectomy and microfracture of the chondral lesion surgery just short of 2 years ago at age 63. I have not been without pain, not been able to wear any heels at all, nor had freedom of movement when walking during this time. So I contacted the surgeon and he advised that, as previously discussed, that I would eventually need further surgery ie toe fusion. However he did not explain at the time that it could be as soon as 2 years!!! On reading all the comments here I do not wish to do that. So yesterday I had a consultation here in Spain, where I now live, and they have suggested Stem cells. It is said that stem cells regrow tissue and healthy new cartlidge. This is a pretty new procedure and they do not know exactly the results, at least here in Spain. It is also something that is not covered by my Health Ins and will cost me Euro 12,500 for both feet. So I am wondering if anyone has heard about this, has had stem cells procedure and what are the results. I have read the article below which is very positive (these days at about 100%) about this procedure and, in particular, for the big toe joint. Love to hear from anyone about this.
http://www.stemcellpioneers.com/showthread.php?9365-Stem-Cells-Speed-Healing-Cure-Foot-Arthritis
| | |
| --- | --- |
| | I have acute arthritis in my big toe from tennis My family has highly discouraged me from fusion I saw L. Hewitt did it but he's a guy I am 50 I just don't want to be in pain Any suggestion would be greatly appreciated |
I feel just sick reading all these posts. Doctors can do incredible things to help people but sadly a common link, particularly in orthopedic surgeries, is a doctor's view of success and a patient's view. Often the procedures can be successful at preventing greater pain or limitations, but can't get the patient back to where he or she expects. There are procedures commonly done such as hip and knee replacements which have terrific outcomes, but others are more complex, such as the foot or back. That's where you often see the disconnect and frustration post-surgery.

I have a morton's neuroma in my foot so I've been following this thread. Luckily I was familiar with the issue and was able to mitigate the pain and problems by life-style changes which included reducing dance time to allow the foot to heal. Others have had injections or surgery with varying degrees of success. Before any surgery, get multiple opinions, do your research and talk to others so you understand your choices and possible outcomes.
| | |
| --- | --- |
| | I am in such pain and from all the posts feel like I will regret toe fusion |
| | |
| --- | --- |
| | Can you tell me how your hemi-implant has worked through the years? Is your joint still functional? Do you have pain? |
I had my right toe fused 9 years ago.
You cannot wear any heels after the surgery as most shoes require your toe to bend and the toe cannot do that. Didn't bother me I live in sneakers.
If you like wearing heels , I would suggest you might want joint replacement instead. You don't lose movement of the joint.

When I had my surgery replacement was not an option at that time. I am getting my left toe joint replaced in April , and i am looking forward to being pain free.
Thank you to everybody who has shared their experiences on this thread. It's been really interesting to read.

I'm 10 weeks post big toe joint fusion as well s midfoot fusion of the 2-3 metatarsals. I was 7 weeks in a cast, and now been in a knee length boot for 3 weeks, partial weight bearing for two weeks and walking without crutches for the past week.

Long time runner as well as I'm a pilates instructor. I developed arthritis in my foot mainly stemning from a bad break 30 years ago.

Everything is going really well for me so far, and my doctor has told me that eventually I will have no problems going up on my toes (calf raises, lunges being two exercises I didn't want to give up). I believe him because my best friend had her big toe joint fused 4 years ago and she's been running around in heels for 3 years now and recently ran her 2nd half marathon since her surgery.

I just want to say that although it's always beneficial to read the good and the bad - you do have to realize that when reading "online" you are going to hear of more bad stories than good. People with no problems tend to go on with life, whereas those experiencing problems tend to look for help and comfort online, and sharing their stories in the process.

Attitude goes a long long way with this surgery, as does realistic expectations. Not just for a final outcome, but for how long it may take to reach that final outcome. My friend I mentioned wearing the high heels - wasn't doing that until a year after her surgery. Long term is what's important!

My best to everybody and like I said, please do remember that with any kind of medical procedure, you read more horror stories online than positive. It's just natural that those suffering are going to be posting more. Happy patients aren't typically online, other than maybe to look for specific answers here and there but they move on.
CazAnn....

My scenario is almost exactly yours. I had a bilateral MTP fusion on 1/20/2016. I did both at the same time which I do not regret. Recently I have had some pain in the joint above the fusion and I was wondering what sandals people find comfortable. I am not concerned with heels. I have not worn heels for years. Any shoe or sandal suggestions would be appreciated.

Also stay Positive EVERYONE!!!

Thanks
Hi there

Another year down the track and I am happy to report that the problem with the soreness in the adjacent Interphalangeal joint of my big toe is much, much better! However the down side is that with the improved mobility, the big toe on the other side is becoming increasingly displaced and the midfoot and arch has just recently started becoming quite painful. My husband and I are doing a 7 week trip to Europe in May this year, so I really hope that it doesn't get any worse quickly.

On the topic of footwear - my go to everyday summer sandals are Finn Comforts and Vionic Orthaheel flip flops. I wear Camper sandals (with a stiff sole and lace up tops) and Gabor sandals with a wedge for something more dressy. Having said that - I find summer much harder to deal with footwear wise than winter, where I can hide my feet in supportive shoes and boots. The fused toe foot is also a different shape to the other one (due to the surgical shortening of the metatarsal for the fusion) so strappy sandals look pretty ordinary and only come out for the warmest days!

I've come to the conclusion a lot of post op issues for me were related to nearby joints, tendons and muscles adjusting to increased workload after an MTPJ Fusion. Ever since the surgery I've been having hour long remedial massages monthly and my therapist always spends a good deal of the appointment working on my IP toe joint, heel area and achilles - I call it 'preventive maintenance'.