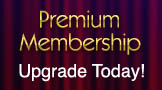 Please Correct me If I/m Wrong. Ballroom Music Is refered To As In Bars Per Minute
B.P.M. American Rumba Is @ 32-34 B.P.M. Hope This Helps.
You know, learning this wasn't the easiest thing to be honest. Its hard to explain how to do, we teach it in our class on occasion and the best way to do it is practice counting. When I was listening to a song while I was still learning I used trial and error a lot. I would tap out the beats I was hearing and plug in the dances I know. Cha cha is, in my own opinion, the easiest to spot in modern music. 1,2,3&4 is very common in music today. For rumba I listened for "quick, quick, sloooowwww". With time it becomes second nature. Also I used the classic musics to learn the beats, for instance when I wanted to learn to spot quickstep, I sat and listened to classical quicksteps for a while, till I knew what to look for. Finally I have a few sites that I used to help learn some of the basics, Ill post them for you. It's not so much a formula, its partly an art form to be able to pick the dances that can be done to a song out. Several will actually be more than one dance. Basically, to learn to do this will take several steps and a fair amount of effort, but it is well worth learning to do. :) Hope I helped.

http://www.absolutely-ballroom.com/ballroom-information.html
the timing you quoted is A Guajira .

This style of music is often confused with Cha cha. Most Guajiras have a sub dominant 2.3. 4 and 1.

For those confused with Rumba tempos, one need to understand origins .

The "mother " of Cuban rumba, is the Danzon ( a square format ).. From this concept came ;

Bolero, Mambo, Cha cha , Salsa, Guaracha, Guajira and Intern. style Rumba .

Tempo, normally dictates style, and yet , ALL have the same root. They are ALL Clave based rhythms ..

| | |
| --- | --- |
| | Thank you for the listing and hope to contribute at some point! I have several playlists that we use and I am now continually adding playlists every other week! I can usually hear multiple dances for some songs and I'll transistion from time to time but I honestly beleive it depends on what the leader hears and can communicate effectively through his frame. |
| | |
| --- | --- |
| | I really like your blog. However, you do not state which rumbas are American or International style tempo. I was hoping not to have to listen to each individually to figure out which would suit my needs. Otherwise, GREAT blog!! Thanks so much for doing this!! |
| | |
| --- | --- |
| | Most of it is International, I don't do american style myself. Some will work for both, for example many of my foxtrots work for both international and american. I generally don't have any that are strictly american unless its a song I really loved. Keeping in mind this is my personal playlists, so I just add exactly what I keep on my own ipod. Hope that helps. |
| | |
| --- | --- |
| | I should also probably warn that I am not all too strict with the tempos. I am of the opinion that unless you are in a formal ballroom setting like a competition or even maybe a strictly ballroom dancing club, that tempo can be close and still work just fine. At a party for example, so not all of my tempos are in the exact ranges, but all are at a workable one and I have tested them myself to be sure. |
well, are you talking about latin amercian, or actual ballroom? cos those are whole different ballparks. hmm, let's see:

Candyman - Christina Aguilera (jive or swing)
Bleeding Love - Leona Lewis (rumba)
The Way I Are - Timbaland (cha cha)
Pump It - The Black Eyed Peas (paso doble)
Makes Me Wonder - Maroon 5 (cha cha)
The Difference - Matchbox Twenty (rumba)
Rockin' Robin - Michael Jackson (jive or swing)
The Man In The Mirror - Michael Jackson (rumba)
There's A Good Reason Why These Tables Are Numbered Honey, You Just Haven't Thought Of It Yet - Panic! At The Disco (quickstep)
Everybody Wants To Be A Cat - The Aristocats (foxtrot)
Lady Marmalade - Moulin Rouge soundtrack (cha cha)
She Will Be Loved - Maroon 5 (rumba)
Breakaway - Kelly Clarkson (viennese waltz)
Keep Holding On - Avril Lavigne (viennese waltz)
Source(s):
Ballroom & Latin American dancer for 7 years

http://www.soaruk.co.uk
This list contains books on or about ballroom dancing, including Latin American ... Modern Ballroom Dancing: history and practice .... books, which are the official syllabus of the ISTD, are available from this source.
[URL=http://www.soaruk.co.uk]Summer Dance Camp Europe[/URL]
[URL=http://www.soaruk.co.uk]Hip Hop Workshops[/URL]
[URL=http://www.soaruk.co.uk]Dance Workshops[/URL]
[URL=http://www.soaruk.co.uk]Street Dance Competitions[/URL]
| | |
| --- | --- |
| | I don't really piddle over terms. I mean international latin, international standard, american latin, and american standard. When I say "ballroom" I usually and referring to any of the partnership dances, including club, and social dances. Where I live those are the terms the dance community uses, "standard" is synonymous with what you would consider ballroom I believe. |