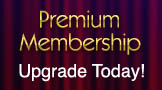 1. Basic Walks
Fact Sheet
Official Name:
Basic Walks
Dance / Level:
Beginning Bronze Tango
Aliases:
Tango Walks, LF and RF Walks
Suggested
Prerequisites:
None
Walks are the basic building block of Tango, but they are also considered a syllabus figure. There are two walks: One on the left foot, and one on the right foot, typically but not necessarily taken in succession. Each pair of walks can be repeated indefinitely, though the practice of dancing more than two walks at a time is typically done more as an academic exercise, and not so much in a real world application.
Walks in Tango differ from the basic walking action of the other ballroom dances in several ways:
There is no rise and fall.
With each step, the feet are liftend slightly off the floor, and each step is placed with an articulated foot action.
The walks are often described as having a staccato quality. This is achieved on forward walks by delaying the moving foot from below the knee for as long as the music will allow, thus requiring a quicker movement of the foot into position.
Walks normally curve to the left.
The man's left foot forward walk (lady's right foot back walk) is taken in CBMP.
The man's right foot forward walk is taken with his right side slightly in advance. Likewise, the lady's left foot back walk is taken with her left side slightly in advance.
Note: When curving to the left, a typical error is to place the left foot walk across the track of the right foot. Take care not to overcross the step; It should arrive having been placed along, not across the track of the departing foot.
Making the Move from American Style
American style dancers should be aware that the International version of Tango has no "basic step", per se. There is no Tango Close, and although the basic walks are repeatable, as noted above this is not typical. The closest approximation to a repeatable basic pattern similar to the American style is a combination of a right foot walk with the Progressive Side Step, which can be likened to the American 6-Count Basic. International style is not built on the premise that each dance has a single, repeatable basic pattern, and so one typically learns a combination of two or more figures, linked together to form a repeatable group. The following amalgamations are suggested for beginners, in order of complexity:
1c. Walk on Right Foot to Promenade
A simple method to achieve promenade position is a basic right foot walk (lady back on left foot), ended in promenade position. It can be useful for beginners who have not yet learned the Progressive Link, but would like to try a promenade figure such as Closed Promenade. It could also be useful as a means of avoiding traffic, when space does not permit the Link.
The right foot walk is taken as any other, but rather than continuing to move the body across the foot, the dacners stop, and the free foot (man's left, lady's right) is placed to the side in promenade position. Note that this does result in a different alignment than would result from the Progressive Link: Rather than lady turning 1/4 while man has no turn, on a right foot walk to promenade, both man and lady turn 1/8. A promenade figure that would otherwise have moved down line of dance will in this case move toward diagonal center.